Discover a long-term & drug free solution to insomnia.
"Finally a good night's sleep!"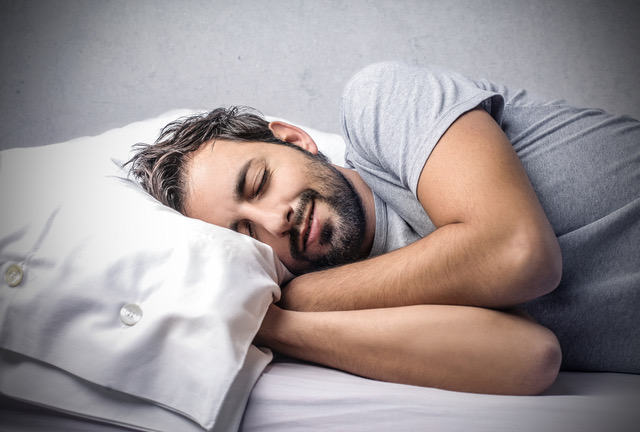 Our six-week insomnia course will address the root causes of your sleep problems and teach you practices that not only improve your sleep, but help you live a happier and healthier life.
Fall asleep more quickly
Gain back and sustain your energy
Improve concentration and memory
Experience less stress & anxiety
Feel happier and more at peace
Download your free e-Book!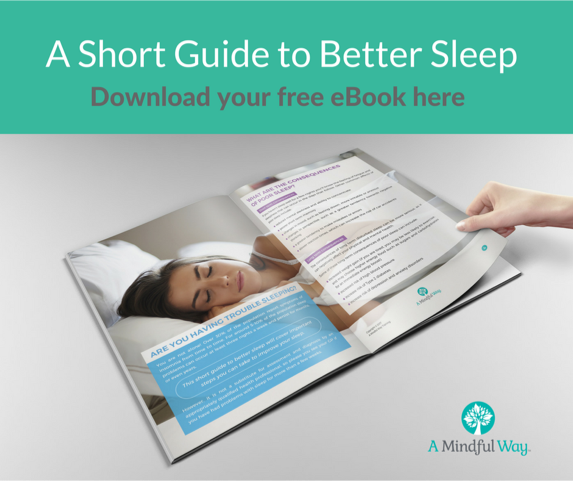 We deeply respect your privacy and guarantee your email will not be sold, rented, or spammed. Please read our Privacy Policy for more information.
An Evidence Based Approach
Clinically proven, in independent research, conducted by Monash University, A Mindful Way to Healthy Sleep was evaluated in a world-first, randomised controlled trial (RCT) for a digital Mindfulness-based CBTi program,
In a study of 27 participants, the A Mindful Way to Healthy Sleep program was found to be significantly more effective at reducing insomnia than a waitlist control group. On a standard measure of sleep, the Insomnia Severity Index (ISI), 83% of people who completed the program achieved a clinical improvement in insomnia and 75% achieved a full remission of insomnia, and reported normal healthy sleep at the end of the study. Only 8% of the control group improved their sleep without treatment. Click here to read the full study
100% Money Back Guarantee
We are confident that you will enjoy and benefit from the program, however, if you are not 100% satisfied with your purchase, please notify us within 7 days of commencing the program and we will provide a full refund.
Start learning the skills to overcome insomnia.
Sign up for our six-week course online.
The course consists of six modules, delivered one a week, for six weeks. In each module you'll watch a series of short, easy-to-follow, video lessons teaching you all the skills you need to sleep better.
Complete your daily practices.
Spend two hours each week to watch the videos and complete the daily practices. Between each module, you'll have a week to complete your sleep diaries and practice your new skills, which will include daily mindfulness practices.
Sleep better and live happier using your new skills.
By the end of the course, you'll have all the resources you need to help you sleep well for years to come. In addition to the audio recordings of each meditation, you can download a workbook with all the tips and strategies you'll learn throughout the course.
Meet the experts behind A Mindful Way to Healthy Sleep
Dr. Giselle Withers. DPsych, M.A.P.S, FCCLP
Giselle is a Clinical Psychologist and Mindfulness Teacher with over 20 years experience treating people with insomnia, and other mental health and chronic health problems, across private and public health services in Australia and the UK.
Giselle is the author and presenter of the course A Mindful Way to Healthy Sleep.
Ivan Milton. B.B.Sc, M.Psych. M.A.P.S, FCCLP.
Ivan is a Clinical Psychologist and Mindfulness Teacher with wide ranging experience in psychiatry, tertiary education and private practice. He has worked in both inpatient and community settings, and has extensive experience in teaching, supervision and consultation.
Ivan provided consultation and review of the mindfulness teaching material in the course A Mindful Way to Healthy Sleep.

Dr. Moira Junge. DPsych. M.A.P.S.
Moira is a Health Psychologist with over 20 years experience in the health care sector and has worked in the sleep disorders field since 1994. She is the CEO of the Sleep Health Foundation Australia and is passionate about promoting the importance of good sleep health. In 2022, Moira joined the HealthyLife Advisory Board and shares her expertise with Australians, in particular, in the mental health and sleep space.
Moira provided consultation and review of the sleep related material in the course A Mindful Way to Healthy Sleep.
Members of the following organisations
How does A Mindful Way to Healthy Sleep work?
Created by qualified Clinical Psychologists, A Mindful Way to Healthy Sleep is based on the proven techniques of Cognitive Behavioural Therapy for Insomnia (CBTi) combined with mindfulness training, developed from over 35 years of clinical research*
This non-drug treatment involves learning core skills to train the mind and body to work harmoniously with the body's natural sleep processes, changing unhelpful behavioural habits and thinking patterns that interfere with sleep.
During the program you will learn to:
identify and manage the underlying causes of your insomnia
modify activities and habits that disrupt your sleep and develop new healthy sleep habits
create a personalised sleep schedule that suits your needs by discovering the ideal bedtime and wake-up time for you
quieten and calm the mind to prevent intruding or anxious thoughts during the night
recognise and change unhelpful thinking patterns about sleep, allowing you to feel more confident and relaxed about getting the rest you need
apply effective techniques for relaxing your body before sleep
discern when to get up or keep resting if you wake up during the night and struggle to fall back to sleep
manage stress and fatigue during the day with practical techniques to alleviate tension in the body at night
prevent chronic insomnia reoccurring with the necessary tools to maintain healthy sleep habits in the future
Once you address the underlying causes of insomnia, you can use the skills for years to come to improve sleep for the long term.
*Cognitive Behavioural Therapy for Insomnia (CBTi) is recommended by the Royal Australian College of General Practitioners as the first-line treatment for insomnia and the guidelines can be found here.